The Photographer's Playbook – Review
Name: The Photographer's Playbook: 307 Assignments and Ideas
Authors: Jason Fulford and Gregory Halpern
Sometimes, especially when you are new to the art, you can hit a brick wall when it comes to creativity within photography. You've tried everything but you need something to force you to create more. This is where 'The Photographers Playbook' comes in!
They say the best way to learn is by 'execution' and this is exactly the premise behind the book. The Photographer's Playbook features 307 assignments, ideas and stories from some of the world's most accomplished photographers. These assignments will make you think more deeply about your photographs and hopefully improve your ability. Sometimes the internet can't contend with books like this, therefore this book will force you out of your comfort zone!
It is currently available at £15.15
This is definitely one of the best photography books on the market. The book consists of 427 pages including a paragraph describing each artist. Then within the book, there are 307 assignments and ideas to push your creativity. From forcing you to make a social media following to testing the various composition rules. The book itself is in a notebook layout with each page having its own assignment.
Thoughts:
This book is less about the technical side of photography and more about practising and thinking about the art. What I enjoy most about the book is that there are loads of insightful assignments that just make you think and not even use your camera.
However, if you are looking for technical advice on how to use your camera this isn't the book for you Playbook!
Pros:
–         It'll force your creative side.
–         You don't need an expensive camera to complete the tasks, even a phone camera will do.
–         You can read from any page as the tasks aren't interlinked, so it's easy to navigate.
Cons:
–         There isn't much technical advice.
–         You may need to know a few photography terminology in order to complete some of the tasks.
In summery this book is perfect if you are studying photography and need some inspiration to stand out amongst your peers. There is definitely an extensive range of tasks for you to complete, so you'll be going back to the book for a very long time! If you are already an established photographer this is still a great read as it will make you stop and think about what style you already shoot in and if you should be changing it!
Thank you for reading this article, if you have any other ideas please leave a comment down below and I'll add them to the list!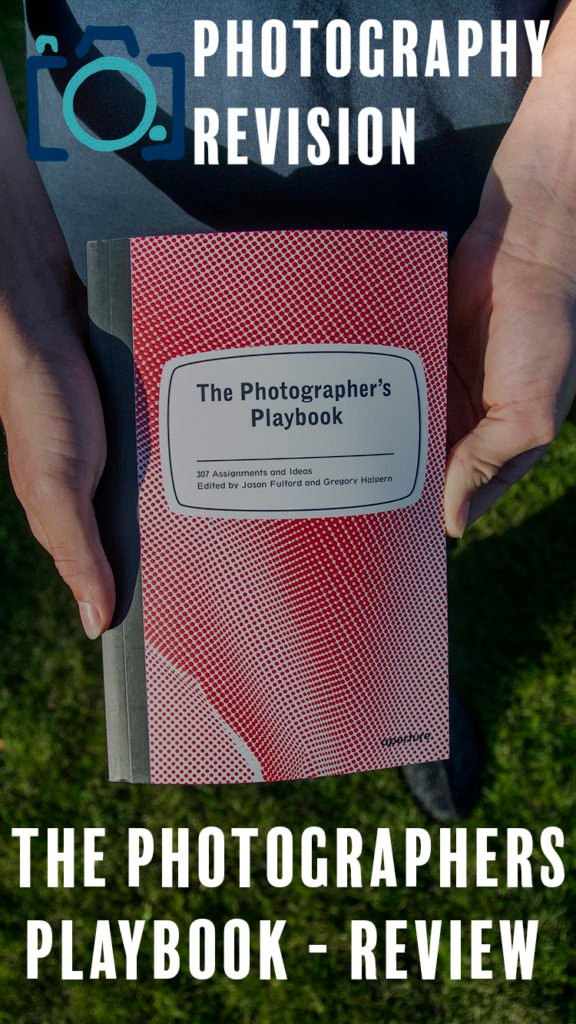 If you're studying photography I highly recommend you check our worksheets on Photography Analysis!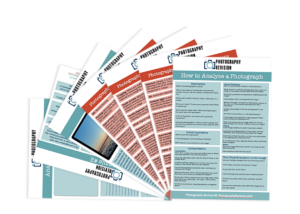 Included in these worksheets are, 3 pages of Photography Keywords and Terms, The Photography Analysis Worksheet and examples of my own analysis work!
Thanks again and if you enjoyed reading it please share and even pin it to your Playbook Pinterest wall!
Some of these links are affiliates which means we make a small percentage if you use my link which helps create more content on this site.