Composition is the placement compose of relative subjects and elements within an image or scene to create a pleasing look, therefore learning these various skills can vastly improve your photography.
These rules shouldn't be set in stone but used as a guide when you are framing your shots. If you feel your photos aren't quite up to scratch, try some of these rules and you will hopefully see some improvement! 
Understanding Composition
Composition in photography refers to how elements are arranged within the frame of an image. It involves carefully selecting and positioning various elements to create a visually pleasing and harmonious image. By understanding different composition techniques, you can enhance the impact and storytelling ability of your photographs.
1. Rule of Thirds
The Rule of Thirds is usually one of the first photographic techniques beginners learn. This is where you mentally picture 2 horizontal and vertical lines creating a 3×3 grid over your image. The idea is to place the horizon on one of these lines or the main subject on one of the intersecting lines. This means the image is off-center making your eye look around the image not straight into the middle. You can use this technique on most types of photography from landscapes to portraits, as it forces you to avoid positioning the subject in the middle.

2. Using Leading Lines
Creating leading lines within your image generates depth and allows the viewers eye to wonder around the image and draw themselves in. You can find many leading lines in cities and the country side. These lines can include fences, trees, waves, roads and paths. 
Using lines creatively can also generate a story and connect different subjects. Using S shaped curves in nature, as a river meandering, can create very creative leading lines. 

3. Framing the Image
Framing the subject blocks out other parts of the image and creates a more focused subject. There are many ways to use natural objects to frame your subjects. This example uses a gap in a wall and then the camera is focused on Big Ben, creating depth and drawing the viewer into the image. The frame also acts as a leading line towards the focal point.
The frame doesn't have to be all around the image, photographers use people in the foreground of images to create depth as well.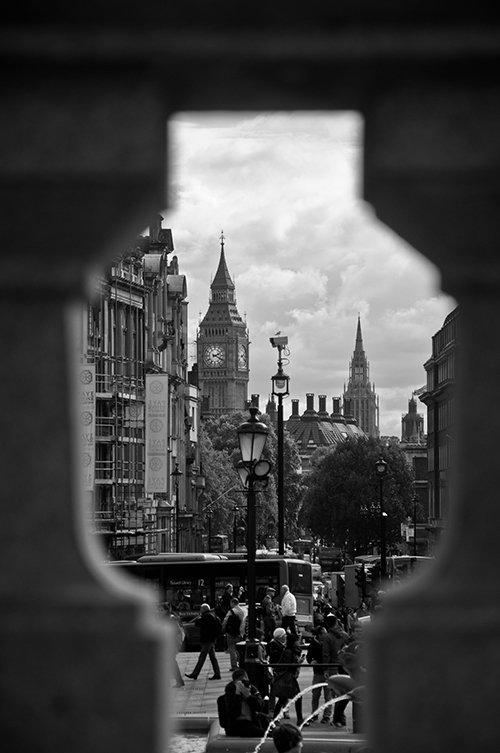 4. Using Symmetry
You can find symmetry in a variety of places from reflections on lakes and architecture, such as churches and sky scrapers. Amazing symmetrical images takes time as you need to be sure that you're standing in the exact middle. A foot out and this can be noticeable in the image.
An idea using symmetry is by placing a different subject off center (Like the Rule of Thirds) creating another layer of depth within the image.
5. Simplify the Image
Having too many objects or lines within an image can make it look too busy as viewer will have no idea where to look. Therefore streamlining the image can create the opposite effect where there is one main focal point and the rest of the image is out of focus. Wildlife photographers are great at this.

6. Thinking about the Background
You may have the perfect subject but if the background is an amazing sunset you may have ruined the photo. Therefore moving around or even lying down can create a different background. To combat this problem landscape photographers use a technique called focus stacking. This is where a series of images are focused at different points then digitally stacked on top of one another. This creates a landscape which is entirely in focus.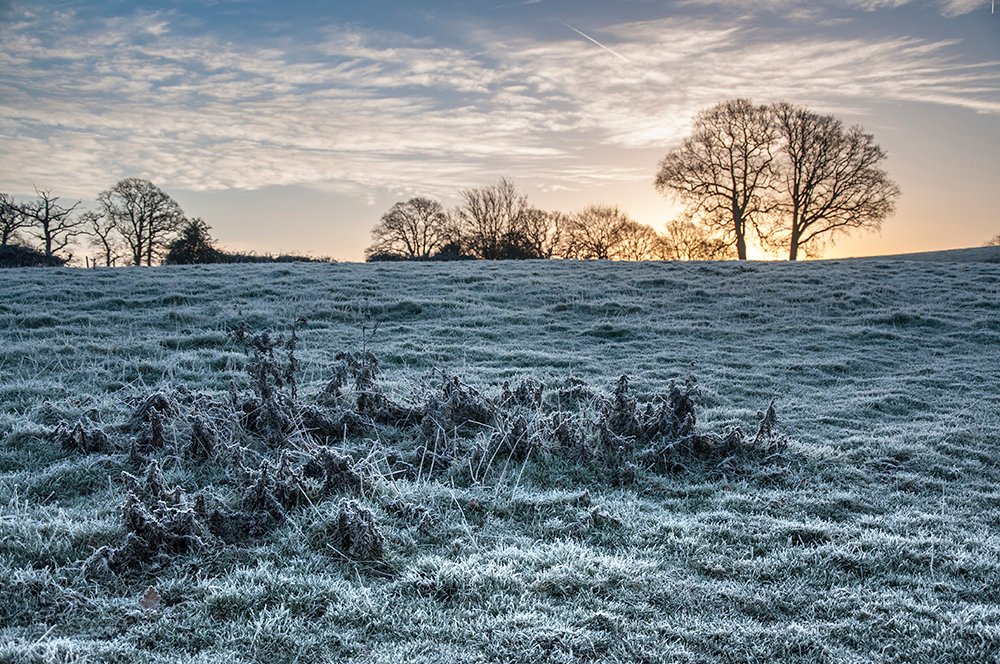 7. Experiment! Break the Rule!
Ignore all of the rules and create your own, be creative as this can have spectacular results! Examples include placing a subject in the center of the image instead of using the rule of thirds or taking photos out of focus. It's up to you! Now with digital photography you can take as many photographs as you want, with all sorts of compositions and then you can select the best one.
Thank you for reading this article, if you have any other ideas please drop us a line and I'll add them to the list!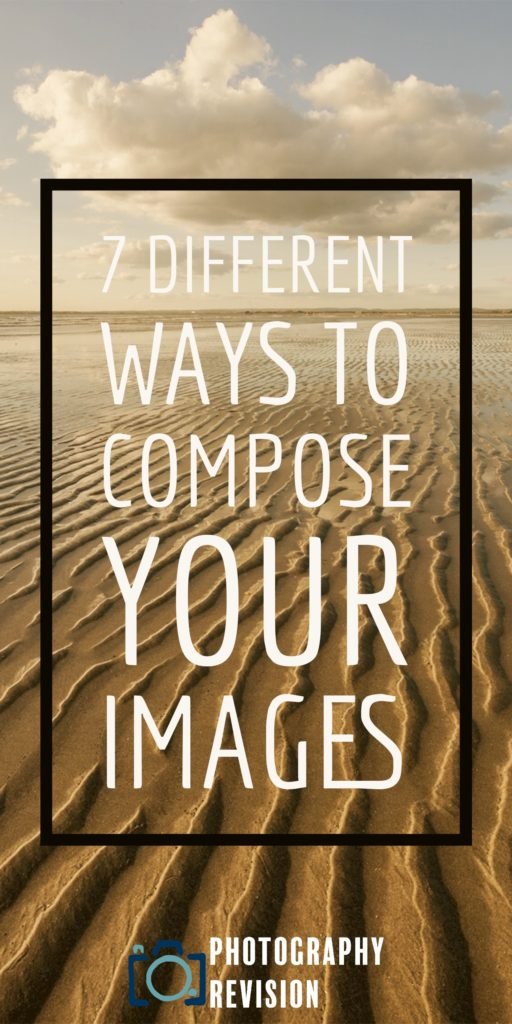 If you're studying photography I highly recommend you check our worksheets on Photography Analysis!
Included in these worksheets are, 3 pages of Photography Keywords and Terms, The Photography Analysis Worksheet and examples of my own analysis work!
Thanks again and if you enjoyed reading it please share and even pin it to your Pinterest wall!
FAQs
What is a composition in photography?
Composition in photography refers to how elements are arranged within the frame of an image. It involves selecting and positioning various elements to create visually pleasing and harmonious images.
What is the rule of thirds?
The rule of thirds is a composition technique that involves dividing the image into a 3×3 grid and placing the main subject or points of interest along these lines or at their intersections.
How can I create depth in my images?
To create depth in your images, try including foreground, middle ground, and background elements. Experiment with different focal points and layering techniques to add dimension to your photographs.
What is negative space in photography?
Negative space refers to the empty or unoccupied areas within an image. It can be used to draw attention to the main subject and create a sense of minimalism and simplicity.
Can I break the rules of composition in photography?
While understanding composition techniques is important, don't be afraid to experiment and break the rules. Photography is a creative medium, and sometimes the most captivating compositions come from pushing the boundaries.
Conclusion
Mastering the art of composition is crucial for creating captivating and visually appealing images. By understanding different composition techniques and incorporating them into your photography, you can elevate your skills and capture more compelling photographs. Remember to experiment, practice, and develop your own unique style. With time and dedication, you can become a proficient photographer who can skillfully compose images that leave a lasting impression on viewers.
You may enjoy reading A Beginner's Guide to Architectural Photography