Traditionally contact sheets were used as a way to show proofs of your work to your clients. It was also used a reference, showing each photograph with a name/number so the photographer knows which image the clients would like you to produce.
Now a day's photographers and wedding photographers use contact sheets, with the file name being the image caption, as a reference tool. Instead of the photographer proofing over the images.
A contact sheet can be created within Photoshop or Windows.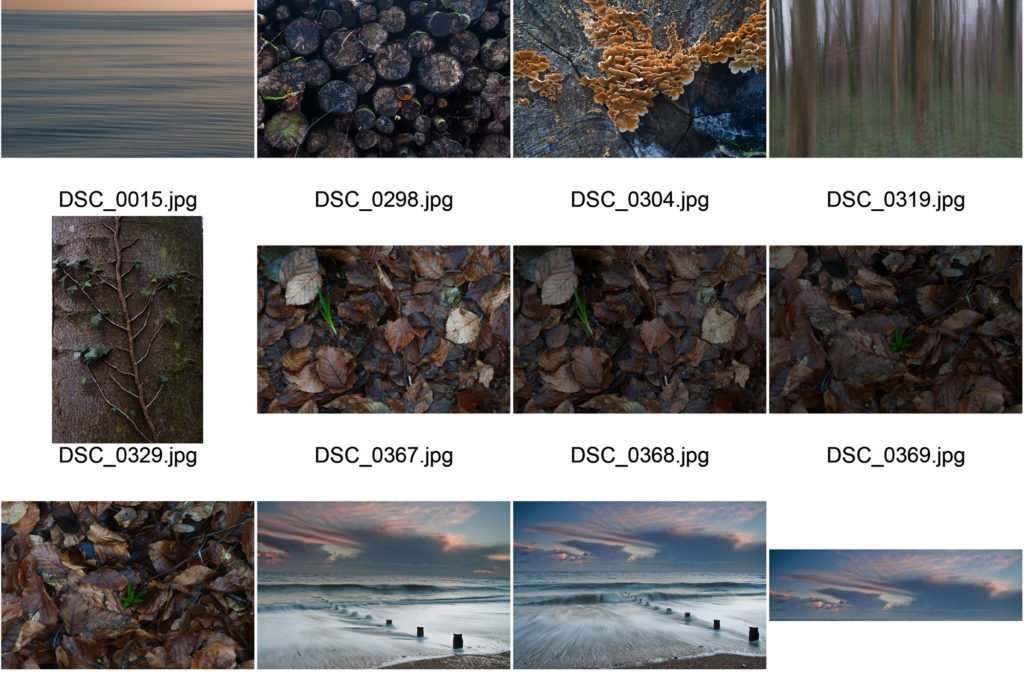 Photoshop Contact Sheet:
Start by making a folder of the images that you want to be included within the contact sheet.
Now open Adobe Photoshop and press File > Automate > Contact sheet II.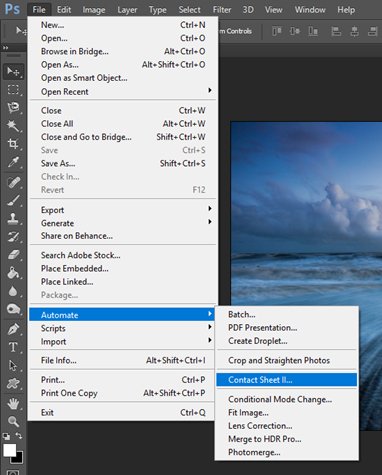 Now press choose and select the folder which houses your images.
Select the pixel/cm width and height you would like and make sure you select how many thumbnails you would like in the columns and rows. I tend to have 4 columns and 5 rows.
Now Press okay.
It may take a while to render all the images but once Photoshop has produced the contact sheet you can save the contact sheets by pressing File > Save and saving them as a JPEG or whichever file you prefer.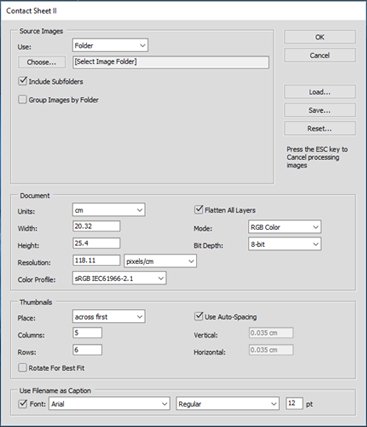 Windows Contact Sheet:
Now this method equally as easy (if not easier) and only requires the picture folder within Windows. However, you cannot control how many thumbnails you would like along the columns and rows as this is pre-set to 5 columns and 7 rows.
To start with highlight the images by holding down the shift button, then right click on one of the images and press the print button.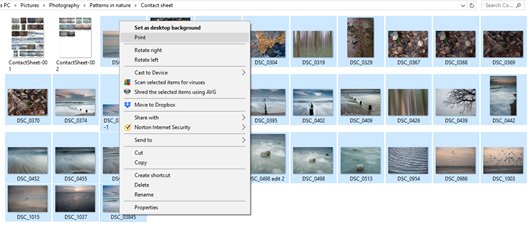 Next, scroll down on the left-hand side until you find the Contact Sheet (35) button.
Now select it and untick the 'fit picture to frame' box, unless you want all your images to be the same size.
Finally, under the printer section at the top, select the Microsoft Print to PDF button and then press print which will allow you to save it as a PDF.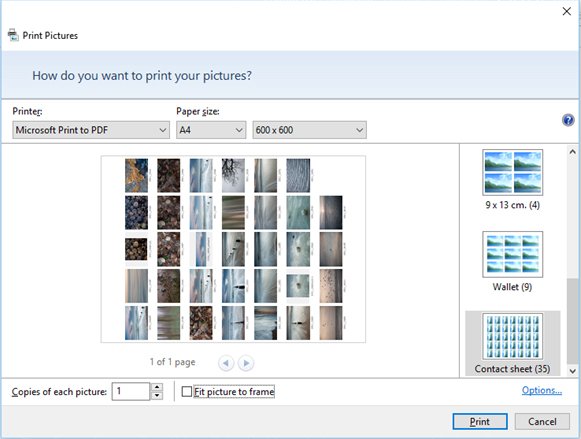 Thank you for reading this article, feel free to leave a comment below if you have any other ideas!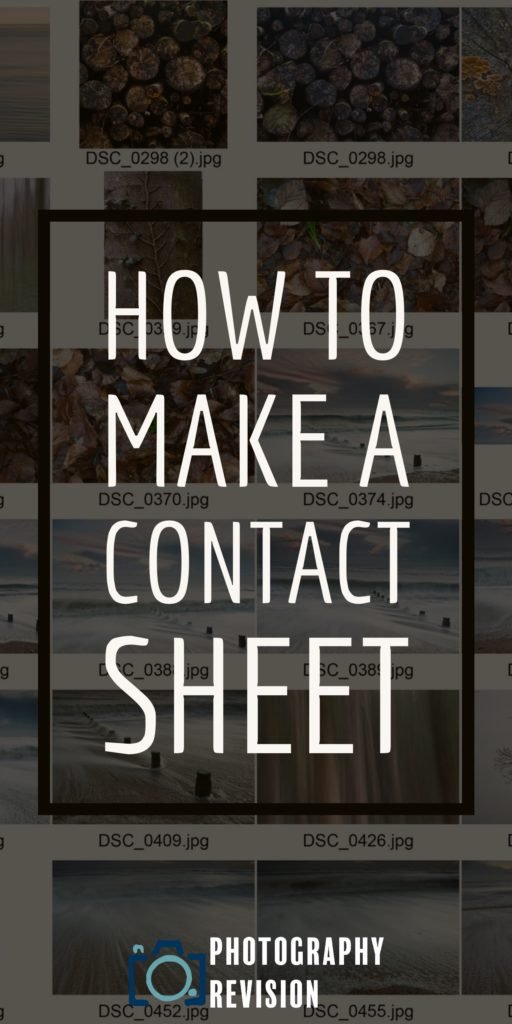 If you're studying photography I highly recommend you check our worksheets on Photography Analysis!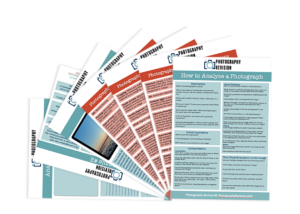 Included in these worksheets are, 3 pages of Photography Keywords and Terms, The Photography Analysis Worksheet and examples of my own analysis work!
 Thanks again and if you enjoyed reading it please share and even pin it to your Pinterest wall!