We all know that photography can be expensive, so buying a photography related gift can be tough!
Tripods, filters, lenses and a new camera are all on the expensive side.
Even with all the different camera makes, like Canon and Nikon, you don't know if the photography gifts  will even work with the camera!
I've been a photographer for 10 years now so I've been given all sorts of gifts over the years. Therefore, I have created a list of well priced products that I would recommend to any photographer. Beginner or Professional.
So here is my list of practical gifts for photographers:
1. Spudz Lens Cloth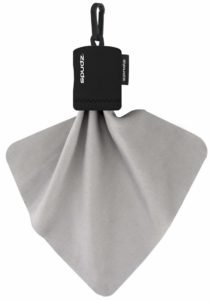 Amazon UK: https://amzn.to/2yMI6ZK
Amazon USA: https://amzn.to/2Dhmrg2
Probably my first ever photography related gift and I still use it to this day! Spudz is a small lens cloth that you can attach to your car keys.
I normally shoot landscapes by the sea, so sea spray is always getting on the lens. My Spudz cloth has never let me down!
2. Lens Mug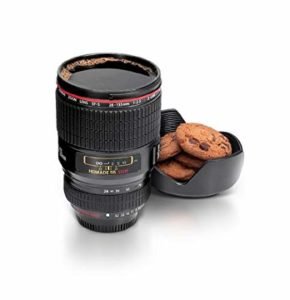 Amazon UK: https://amzn.to/2SCvbly
Amazon USA: https://amzn.to/2Dk6uG6
Likely one of the most well known photography gifts out there. The Lens Mug is designed to look like a camera lens, however, it is perfect for storing your hot tea or coffee. This will definitely put a smile on any photographers face! A unique gift for any photographer.
3. Air Blower

Amazon UK: https://amzn.to/2P4GPaE
Amazon USA: https://amzn.to/2EVvWmX
This is a product every serious photographer needs. Dust can be highly annoying for a photographer and an air blower is one of the best ways to remove it. From the front of the camera lens to the sensor itself, the air blaster shoots air to remove unwanted dust. You can go to a camera shop to clean the dust of your sensor but using this is by far the cheaper way.
4. Camera Phone Lens Kit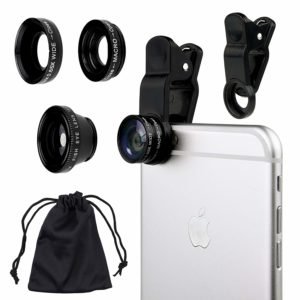 Amazon UK: https://amzn.to/2yKMetd
Amazon USA: https://amzn.to/2SBvm0v
This lens is ideal for any photographer who doesn't want their bulky camera all the time. Although IPhones have amazing cameras, this lens acts as a 'fish eye' lens by giving a 180 degree field of view.
5. Bluetooth Selfie Remote Shutter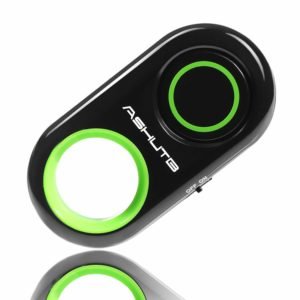 Amazon UK: https://amzn.to/2CV7MGp
Amazon USA: https://amzn.to/2DiEhzF
Being a photographer I'm always behind the camera. Therefore, this remote shutter is ideal for any group shots. Just set the camera up in a tripod then use the remote to set off the shutter!
6. Photographers Playbook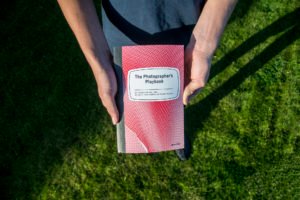 Amazon UK: https://amzn.to/2RqwiDt
Amazon USA: https://amzn.to/2SAkL5P
This is one of the best photography books on the market. The book consists of 427 pages including a paragraph describing each artist. Then within the book there are 307 assignments and ideas to push your creativity. From forcing you to make a social media following, to testing the various composition rules. The book itself is in a notebook layout with each page having its own assignment. Feel free to check out my review here.
7. Sandisk Ultra Memory Card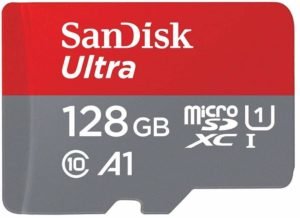 Amazon UK: https://amzn.to/2P1IMVx
Amazon USA: https://amzn.to/2qmOtP3
Voted as the number 1 photography product on Amazon UK this SD card is one of the best on the market. A card with a fast writing speed, definitely one of the best cards on the market.
8. Portable 5 in 1 Light Reflector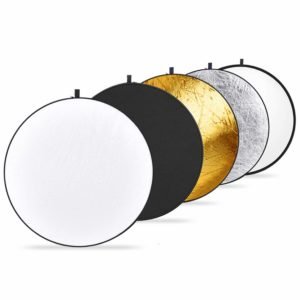 Amazon UK: https://amzn.to/2P6BDmD
Amazon USA: https://amzn.to/2EVnB2x
I have used this gift in many ways over the years, from portraits to macro photography. This reflector includes a translucent, silver, gold, white and black side all for different lighting situations. In addition, I have used it as a background for product photography. You may need to watch a few videos online to work out how to put it back in the bag though!
9. Photography Gloves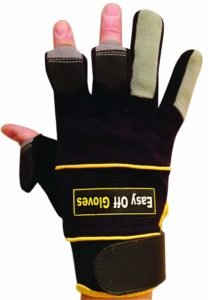 Amazon UK: https://amzn.to/2CWOHnA
Amazon USA: https://amzn.to/2PwiWZ6
As a landscape photographer, I'm always outside in the elements. From freezing mornings to ice cold rain. Therefore, owning a decent pair of gloves is essential. These gloves come with a clever retraction ability so you can expose the tips of three of your fingers (thumb, index and middle).
10. Joby GorillaPod SLR-Zoom Tripod for SLR Cameras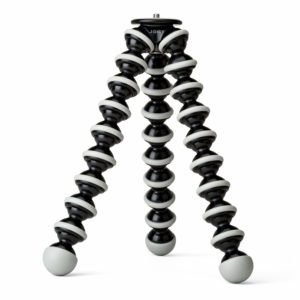 Amazon UK: https://amzn.to/2AFBOwE 
Amazon USA: https://amzn.to/2SCes1F
I've owned one of these mini tripods for years and it has been all over the world with me. The flexible, wrappable tripod legs allow you to place your camera almost anywhere. Ideal for filming yourself too as it can be used as a make-shift selfy stick.
So there you go, these are my top gifts for any photography enthusiast. Feel free to check out the products through any of the links.
Thank you for reading this article, feel free to leave a comment below if you have any other ideas!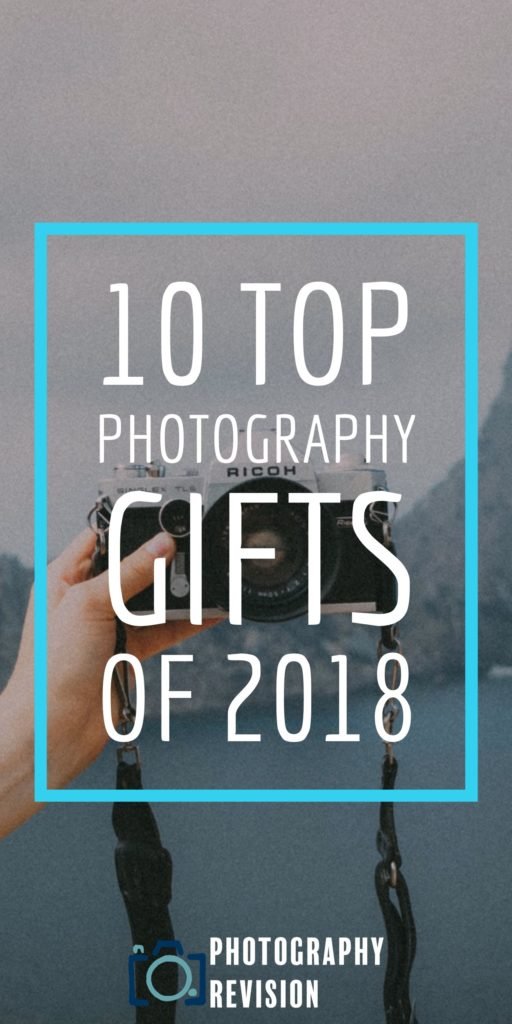 If you're studying photography I highly recommend you check our worksheets on Photography Analysis.
Included in these worksheets are, 3 pages of Photography Keywords and Terms, The Photography Analysis Worksheet and examples of my own analysis work!
 Thanks again and if you enjoyed reading it please share and even pin it to your Pinterest wall!
Some of these links are affiliates which means I make a small percentage if you use my link