Before we delve into the best HDR cameras for photography, let's first understand what HDR photography is. HDR (High Dynamic Range) photos stand for a photograph that has been created by combining different exposures. Each of these exposures has been optimized to capture a specific tone in the photo.
Let's say that you take three images of a scene. The first image was optimized for the highlights, the second for the mid-tones, and the final for the shadows. Then the three images are combined using photo editing software. The resulting final image will be one that will include details in all three tonal areas allowing you to see details in all of them. This is the beauty of an HDR picture.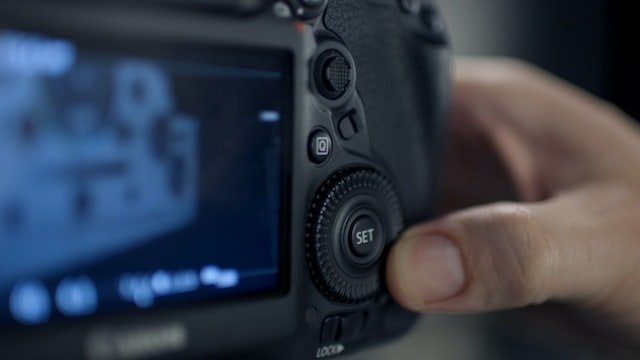 If you had to shoot one image, you could only meter and optimize for any of the tones, meaning everything else would have been too dark or too bright.
HDR techniques are ideally suitable when there is a high-contrast scene. Such scenes could be encountered when shooting landscape photography, real estate photography, and portraits under the sun. Professional photographers use this technique to produce a single image with a high dynamic range.
The human eye can see through a high-contrast scene and decipher details in highlights and shadows because they can quickly adjust to the scene's tonal range. This does not happen with a camera because it can only take one picture simultaneously by adjusting to the tonal range.
Okay, without further ado, let's get started.
If you are short on time our top two recommendations from this list are the Canon EOS R6 as our top pick, followed by the Sony Alpha 7 IV
Also Read: Best cameras for film students in 2023
The 9 Best HDR Cameras For Photography
9 Best HDR Cameras For Photography in 2024 – Detailed Review
Canon EOS R6
The Canon EOS R6 is one of the best mirrorless camera options in the market. A 20-MP full-frame CMOS sensor powers it. This camera boasts several technical features that ensure that the camera can capture stunning images in all kinds of lighting situations.
This camera comes with a built-in Auto Exposure Bracketing feature that allows you to capture high dynamic range photos using the several shots that are shot bracketed and then combine them in a photo editing software.
You can choose between +/-1/3 stops and up to 3 stops to spread the shots and combine them in a post. Alternatively, you can shoot with the built-in HDR mode that ensures that the camera does what it is required to do and then combine the exposures for the final HDR image.
Nikon D850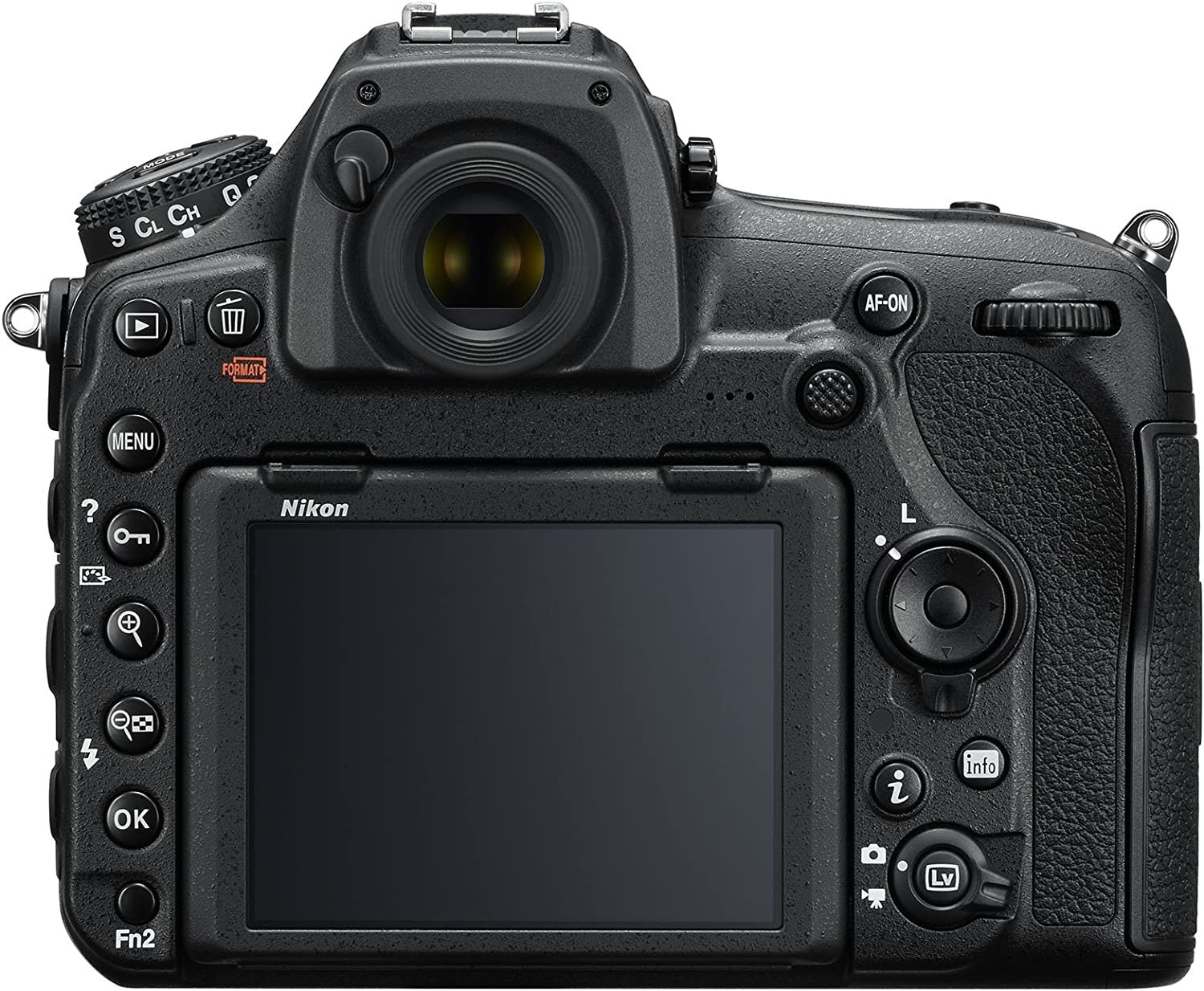 Among the Nikon D series cameras, the D850 is very popular and well-received. The D850 is an engineering marvel with features suitable for capturing various photography genres.
One of those features is that the camera is a 7 fps continuous shooting speed, and the BSI sensor can capture fantastic low-light photography.
The D850 is powered by a 45.7-MP full-frame BSI CMOS sensor paired with the EXPEED 5 image processing engine.
We have included the D850 on this list because it has a built-in auto exposure bracketing option. You can setup it up to capture multiple exposures with each exposure paced so that there is a difference in exposure value between them.
Another feature of the D850 is the built-in HDR mode. However, this is only available when you shoot in JPEG mode and not RAW mode. Switch your camera image quality option by pressing the Quality button and turning the main command dial. The built-in HDR mode will be greyed out as long as you are in the RAW mode.
Auto Exposure Bracketing
Since we are discussing HDR photography and bracketing, it is pertinent that we discuss what Auto Exposure Bracketing is.
Auto exposure bracketing is a technique that uses your camera's automated exposure bracketing features to capture two or more exposures, where each is optimized for a different tonal value. In other words, the exposures are panned out between different exposure values so that each one is optimized for a different tonal value in the scene.
You could have one exposure was taken at one stop underexposed, one at one stop overexposed, and one at the correct exposure for the scene. The bright highlights in the scene are captured using the one-stop underexposed photograph. The shadows are captured using the one-stop overexposed photograph, and the mid-tones are captured using the standard metered exposure.
Sony Alpha 7 IV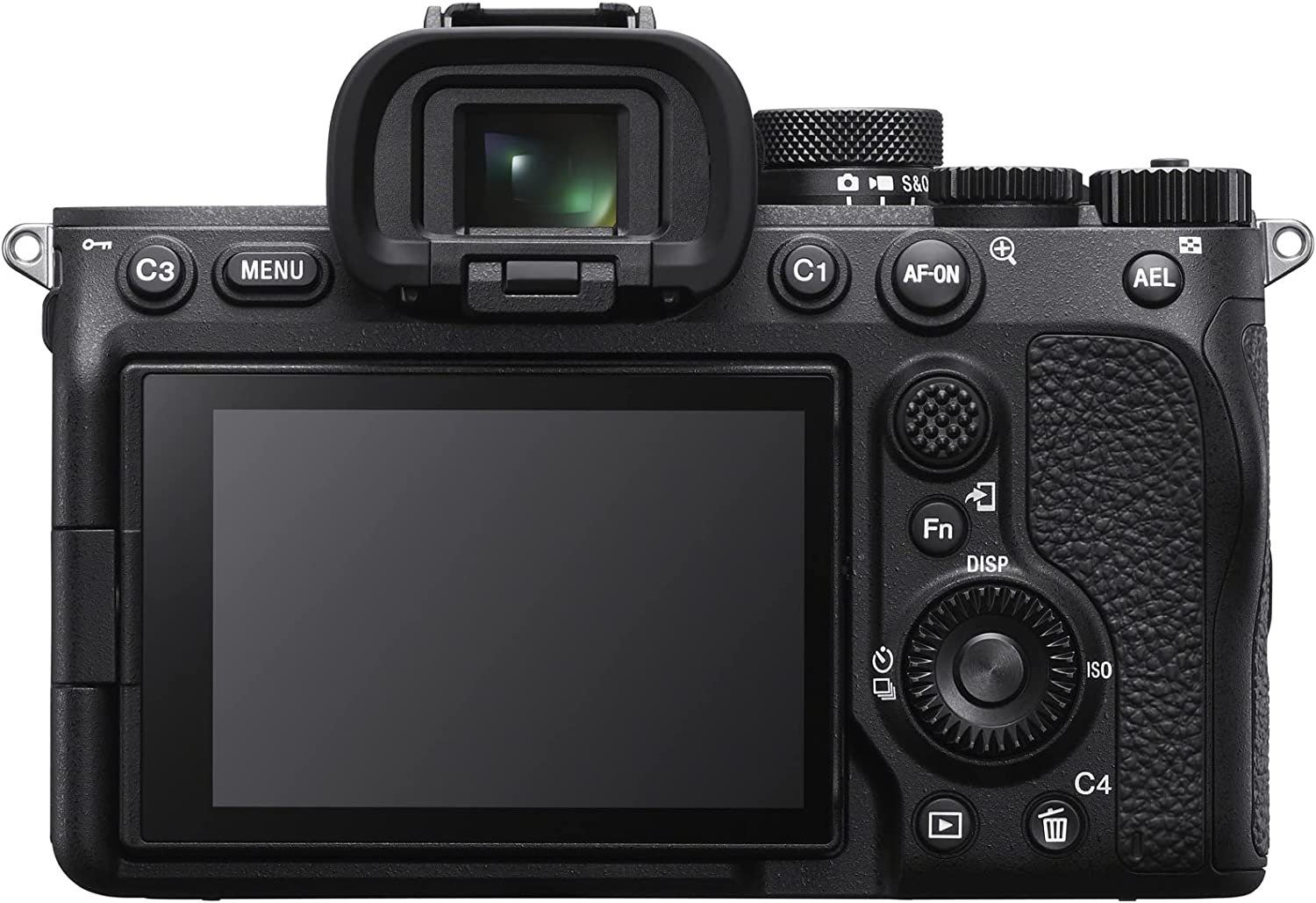 The Sony Alpha 7 IV is a powerful mirrorless camera with an incredible fan following. A 33-MP full-frame Exmor R CMOS sensor and a Bionz X image processor power the camera.
We love the Sony Alpha 7 IV because it is a powerful camera in every right and offers a lot of detail when shooting. The fact that the sensor inside the camera is a back-illuminated one means it can capture a lot of detail when working in difficult lighting conditions.
The broad ISO range of the camera is 100-51200. Plus, the camera can capture 15 stops of dynamic range when working in either RAW JPEG or HEIF file formats.
Sony a7S III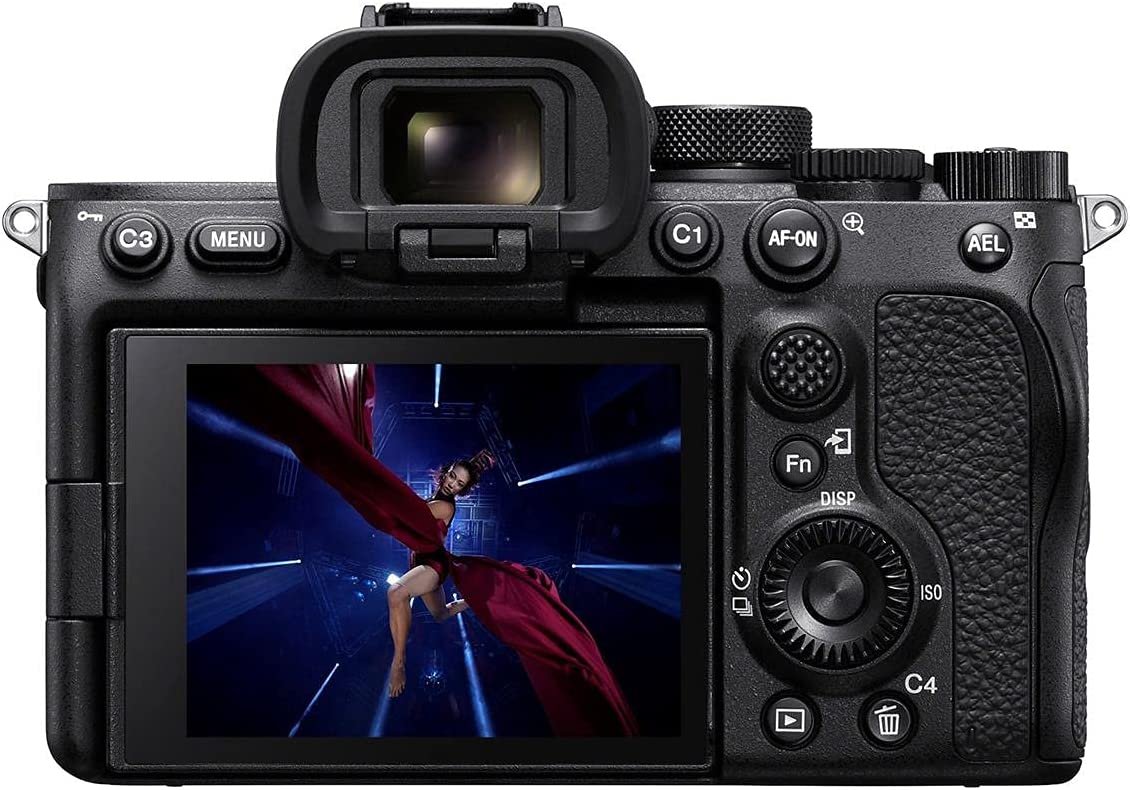 This is a 12-MP sensor-powered camera. The sensor is an Exmor R BSI CMOS unit paired with a BIONZ XR image processor. The smaller resolution of the camera is not a handicap, as the camera has excellent low-light performance and excellent dynamic range. This comes in handy when shooting in low-light conditions. The camera showcases excellent image quality in the most difficult lighting conditions.
The Sony A7S III offers fifteen stops of dynamic range capable of exposure compensation from -5 to +5 EV at 1/3 EV stops. This comes in handy in several different shooting situations. You can tweak the camera settings and capture a large dynamic range across several exposures for the best results. This ensures that more detail is captured in the dark and bright areas.
Sony a6100
The Sony a6100 comes with an APS-C sensor. This is an Exmor CMOS sensor with a resolution of 24.2 MP. The ISO range of the camera is 100-32000, making it possible to capture excellent images in all kinds of lighting conditions.
We have picked the Sony a6100 because it comes with an auto HDR mode. We have seen many examples of bad HDR effects that are made in the camera. Sometimes it is an effect of poor blending of images done in manual mode. Sometimes it is a result of poor tone mapping algorithms used by the software.
On the other hand, the Sony a6100 comes with a built-in HDR mode that produces smooth tonal gradation capturing a lot of detail in bright and dark areas.
Nikon D780
The Nikon D780 is a full-frame DSLR powered by a 24.5-MP BSI CMOS sensor. Being a BSI sensor means the camera can capture a lot of light even when working in difficult lighting conditions. Paired with the sensor is Nikon's EXPEED 6 image processing engine.
The sensor has an ISO range of 100-51200. It can, however, be extended from 50 to 204800. The low light performance of the camera is very good.
We picked the D780 because it has a built-in HDR mode that allows the camera to capture stunning images with excellent details in a scene's bright and shadow areas. This is ideal for real estate photographers. This feature is also useful for a landscape photographer looking for a higher dynamic range.
Canon EOS 5D Mark IV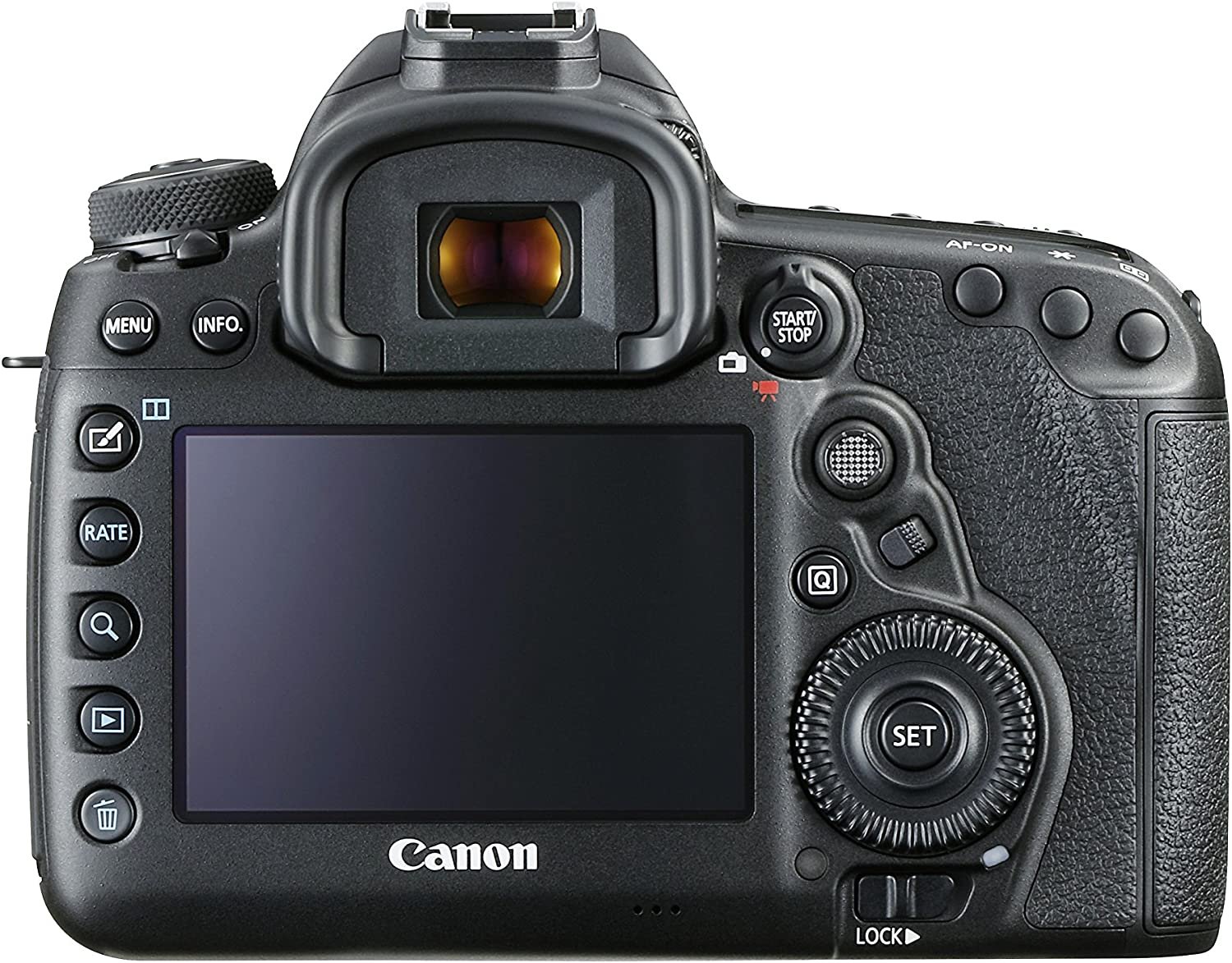 This discussion of the best HDR camera would be incomplete without a mention of the Canon EOS 5D Mark IV. The EOS 5D Mark IV is a fantastic camera and has a decent
fan following of its own.
The camera is powered by a 30.4-MP CMOS full-frame sensor paired with a DIGIC 6+ image processing engine. The camera can capture a lot of fine detail in the compositions and display excellent performance in low-light conditions. There s a built-in HDR mode allows the camera to capture multiple bracketed shots with a gap in exposure value between each shot. The series of photos can then be combined in photo editing software like Aurora HDR or Photomatix Pro to produce a single image with a lot of contrast.
To turn on the HDR mode from the camera's menu, you have to press the <> button and then turn the command dial to select [HDR], and then press Set. Then turn the command dial to select [Adjust dyn range] and then press < SET >. Then set the [Effect] and finally set [Continuous HDR]. Now Set [Auto Image Align]. Next, set the images to be saved. Finally, take the images. Ensure you use a photo editing tool to combine the images and produce a single image with a much greater dynamic range.
The base ISO range of the camera is 100-32000, and it can be further extended to 50-102400. Even without using the extended ISO range, the camera can create stunning compositions in almost every kind of lighting.
Nikon Z6 II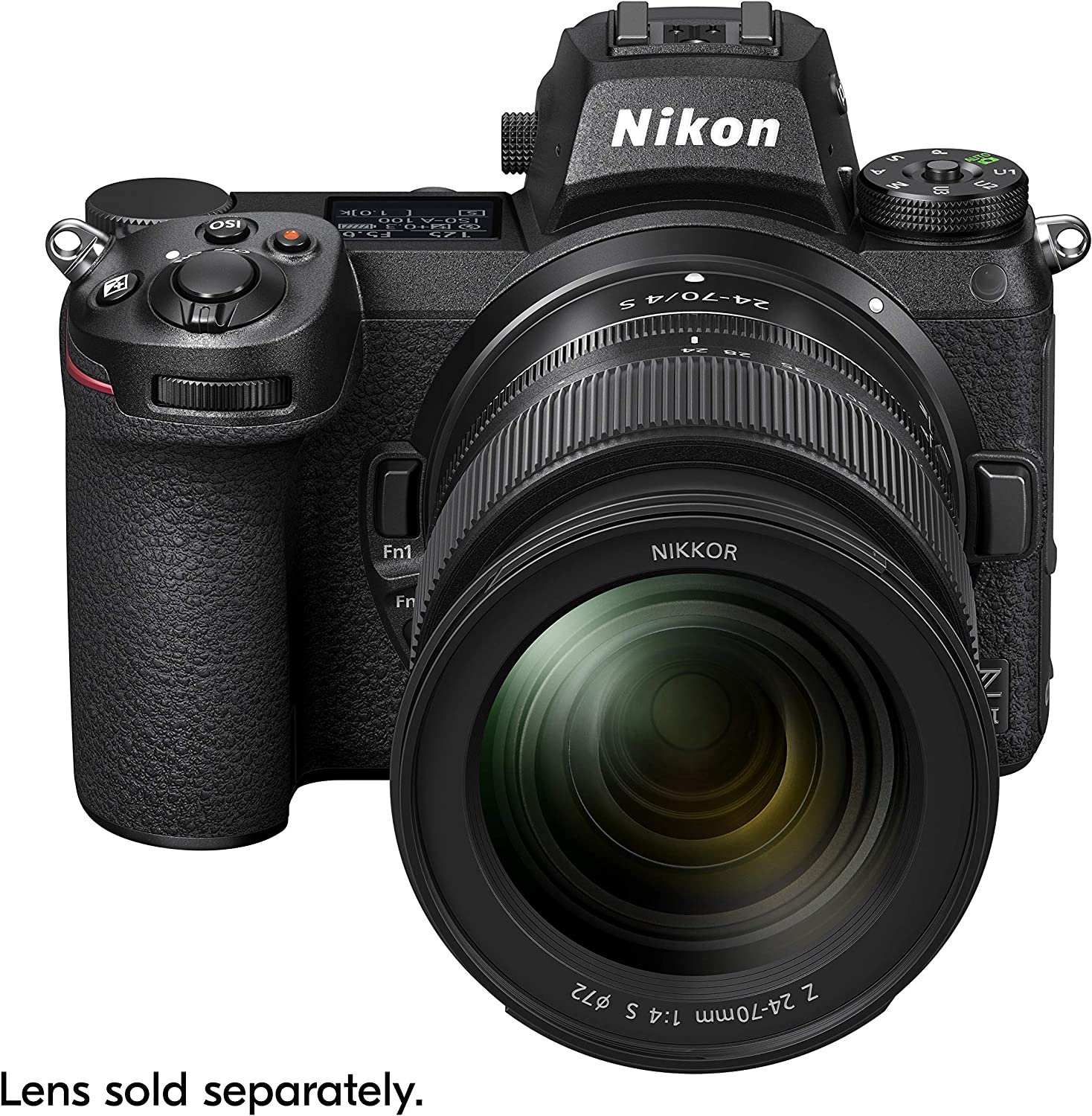 The Nikon Z6 II is a full-frame mirrorless camera powered by a BSI CMOS sensor and is paired with Nikon's Dual EXPEED 6 image processors.
For those looking to shoot fantastic high-dynamic range photography, this is a fantastic camera. The BSI sensor can capture a lot of detail, even in dark conditions where other sensors will struggle.
This considerably lighter camera offers a range of features that come in handy across various shooting situations. If it is HDR photography that you are looking to shoot, the camera comes with a built-in HDR mode that can be activated on demand.
To switch to the HDR mode on the Z6 II, select HDR under the Photo Shooting Menu and press the right arrow button to set it. Next, select the HDR mode. To take a series of HDR photographs, select the On (Series) option. This will enable the HDR mode and keep it activated if you don't revert.
On the other hand, let's say you want to capture just one HDR photo and select the On (Single Photo) option. In this option, the settings will revert to normal shooting after capturing one HDr photo.
You will also need to choose the Exposure Differential that will ensure how much exposure difference between each exposure. Auto mode is fine if you don't want to set this feature yourself.
Next, choose the amount of smoothing. This determines the amount of smoothening between the boundaries of the two images. You can also choose whether to keep the individual images after the final HDR image has been prepared.
Final thoughts
We've all been there where no matter how hard we try to get a great photo, something is against us whether it be shadows, highlights or even the weather.  The cameras we have reviewed in this article should go some way to helping you achieve the perfect shot.
Of all the cameras I have listed here, I love the Canon EOS R6 and the Sony Alpha 7 IV to be the best option for HDR shooting. The fact that they are mirrorless cameras means they are more future-proof. With both Canon and Sony concentrating on mirrorless cameras for the future, we will see many more good lenses available for these two mounts.
Additionally, both these cameras are state-of-the-art and offer a great dynamic range. You can shoot excellent photos in difficult lighting situations. I don't trust the software programs built into the camera for converting HDR images. To master HDR photography, you have to master using special HDR software like Aurora HDR, Lightroom, or Photoshop to produce beautiful HDR images.