Best Canon Lens For Sports Photography – Our Top Picks
For people who love sports, this area of photography is a wonderful thing, they get to combine their love of photography and sport at the same time! At a professional level or just watching your kids play, when you photograph sports you want to make sure that you get the best image possible. Now whilst I like sport, my experience in this field is more amateur and includes taking pictures of my two sons from the sidelines.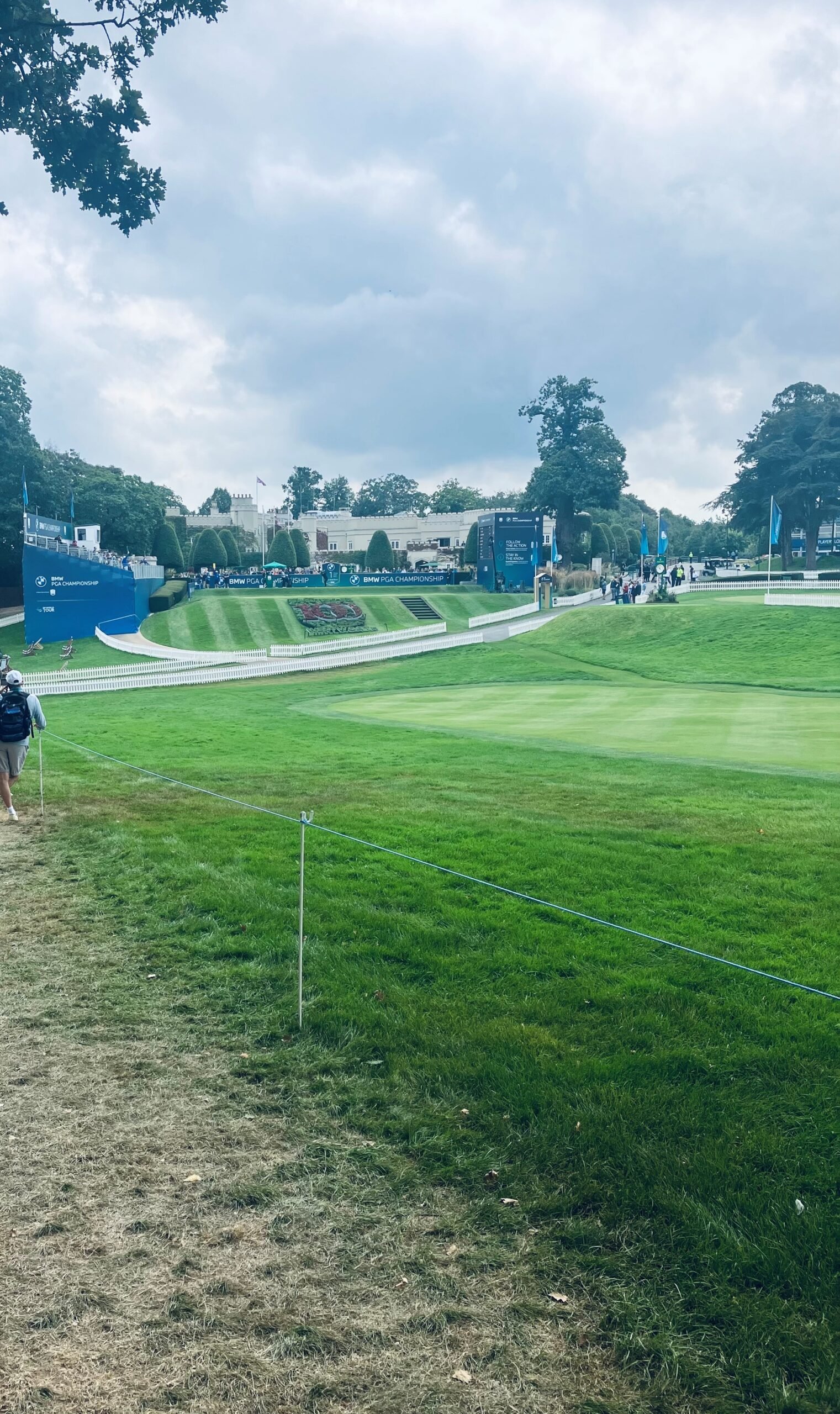 Different sports have varying dynamics and therefore demand different approaches to photography. For instance, indoor sports such as basketball often require fast lenses that can handle lower light conditions and capture swift movements with sharpness.
On the other hand, outdoor sports like football benefit from telephoto lenses capable of capturing close-up shots from a distance, without missing any critical moment of the game.
Sports like gymnastics or ice skating, characterized by elegant, fluid movements, might call for lenses with optimal image stabilization to maintain clarity despite the motion. Therefore, the lens choice for sports photography is largely dictated by each sport's unique characteristics and demands.
In this article, we will review Canon lens for sports photography, so whether you're a professional sports photographer or capturing memories of your children's games, this article is for you. We have rounded up the best Canon lens for sports photography to make your job easier and help you achieve the best possible results.
Best Canon Lens For Sports Photography – Our Review
The Canon EF 70-200mm f/2.8L IS III USM Zoom Lens is perfect for sports photography and our top pick when choosing a Canon Lens. Given its mid-range price, you find this lens in many photographers' bags who work in sports photography. With a versatile focal length range of 70-200mm, it gives you the flexibility to capture the action from the sidelines or down on the field.
It has a fast f/2.8 aperture, which you can easily adjust your exposure settings to correctly capture fast-paced moments. You'll also get excellent optical quality thanks to its 23 glass elements arranged in 19 groups and Canon's Air Sphere Coating (ASC) to reduce ghosting and flare.
The lens features an Ultrasonic Motor (USM) autofocus for quick performance so you don't miss the once-in-a-lifetime moments another big sell for us is the lens is quiet for when discretion is needed (imagine those photographers sat at the Masters Golf when you can hear a pin drop and silence is needed!).
Built to last, it also has excellent weather sealing and is highly resistant to dust and water, so you can keep shooting in any conditions.
Overall this is our top pick for sports photographers.
The Canon RF 100-400mm F5.6-8 IS USM lens is another fantastic option for sports photography. Not all Lenses are super expensive and this is a great option for a beginner or those on a budget.
The Canon RF 100-400mm f/5.6-8 IS USM is the perfect lens for any photographer looking for versatility and ease of use. With a focal length of 100-400mm, we were able to capture wide, expansive shots or zoom in to find the action. And with built-in Image Stabilization, you'll be able to handhold the lens in low-light scenarios.
This lens is relatively small and lightweight, so we have no problems carrying it around for the day. Best of all, the image quality you get with this lens is stunning. Even wide open, the sharpness is impressive throughout the entire zoom range. This lens isn't the best option for low-light telephoto work, and the bokeh can be a bit "busy", but it's the perfect choice for capturing everyday sports.
With the Canon RF 100-400mm f/5.6-8 IS USM, you'll be able to capture stunning photos without breaking the bank.
The Canon RF 600mm f/11 IS STM is one of the mid-level models of superb telephoto lenses, and offers an incredibly light design.
Weighing only 2.05 lb/ 929g, this lens is a fraction of what most other prime super-telephoto lenses weigh. This lens offers excellent performance with sharp images and a versatile maximum aperture of f/11. The lens also has an image stabilization system for handheld use, a fast, quiet, and accurate autofocus system, and an impressive focal length of 600mm.
Although it is compact, it will still add 10.6 inches to your camera when in use. This lens is perfect for sports photography and those who want to take pictures in large arenas where they are far from the action. As the maximum aperture is only f/11, you can expect a great depth of field that will easily keep the background out of focus.
If you are looking for a lens that is easy to handle, is light, and is well priced then the Canon RF 600mm f/11 IS STM is the perfect lens for you.
We have previously reviewed this camera here so pls click here for a more detailed review.
As we have mentioned previously, capturing sporting moments on camera is not too dissimilar to capturing animals on film in the wild, hence why the Canon EF 100-400mm f/4.5-5.6L IS II USM is on both our reviews.
The Canon EF 100-400mm f/4.5-5.6L IS II USM lens, is a professional-grade lens designed especially for action, sports, and wildlife photography.
It has an updated and uprated optical design and autofocus systems with image stabilization that can be set to vertical IS, horizontal IS, or both, ensuring you get consistent results in any lighting conditions. The Nano USM autofocus motor provides fast and accurate results, and you can adjust the friction control damper for a custom feel.
The twist-action zoom mechanism performs smoother and quicker than the original lens's push/pull design which helps capture fast-paced sporting moments. This solid lens is designed to withstand the rigors of outdoor use and is built to the same quality standards as other Canon L-series lenses which are high quality.
With its unbeatable features in image quality, autofocus, and image stabilization, the EF 100-400mm f/4.5-5.6L II USM provides a great choice for sports photography.
Now this wouldn't be a full review if we didn't review the best lens your money can buy. Whilst no one on the team owns this lens, we did get the opportunity to test this out at a sports game and I can tell you, it did not let us down.
Before we start, this is a very expensive option for a sporting lens. It truly is one of the best lenses a money can buy that Canon have made.
The Canon EF 600mm f/4L IS III USM is designed specifically for sports photography and offers photographers an incredible balance of performance, features, and quality.
The 600mm focal length is perfect for shooting from the sidelines and with compatibility with 1.4x and 2.0x converters, you can get even more reach. I really noticed this as we took the camera to a soccer game as I wanted to see how good this was when I was some way from the action. The results were fantastic, so crisp and clear.
The lens is also dust and water-resistant and has a built-in image stabilization that corrects for up to five stops of camera shake, this is great for handheld work. This is not a camera you want to be carrying around for a long time. It is a heavy piece of kit and feels heavy after a short time using it.
That said it offers you some of the best-available technology from Canon, from the innovative design to the manufacturing techniques, making this lens an ideal choice for the pros who rely on it.
What to Look for in a Lens in Sports Photography?
Autofocus Speed: The primary feature to consider in sports photography is autofocus speed. As you will be photographing moving subjects, a slow focus system will not suffice.
Focal Length: Depending on your position from the action, focal length is another key factor. A versatile zoom lens provides the flexibility to shoot from a distance without losing any critical details, thus capturing the thrilling moments that make sports photography exciting.
Aperture: The aperture is also crucial. A wide aperture allows more light into the lens, enabling faster shutter speeds to freeze the action and reduce motion blur. Additionally, an aperture that can support low light conditions or create a shallow depth of field can help highlight your subject against a blurred background.
Build Quality: Lastly, the lens's build quality and its ability to resist different weather conditions are essential, especially for outdoor sports photography. A well-built lens resilient to dust, water, and varying temperatures ensures that you can continue shooting regardless of the weather conditions.
Budget: Keeping all these features in mind and balancing them against your budget, you can find the ideal lens for your sports photography needs. With the right lens, you'll be able to capture all the action and create stunning images.
Logistics:  Once you've found the right lens, think about the logistics of shooting in a sports environment: what lenses and gear do you need to bring, and how will you transport them?  this is certainly important when you have bigger pieces of kit and might have limited access to certain areas.
How to Become A Sports Photographer?
There are two parts to this question. First, you may just want to master taking great shots at your children's little league or basketball games. If this is the case some of the points below will be relevant to you, especially around education and practice.
If you are looking to choose a career as a sports photographer then it is a different ball game. It is a competitive niche as many people are drawn to the world of sports.
It requires a blend of technical skills, a good understanding of the sport you're capturing, and a passion for photography. You can spend many hours in uncomfortable positions and still not capture that perfect shot. In many ways sports photography is very similar to wildlife photography, you are capturing moving objects that don't pose nicely for you. Blink and you miss the perfect shot.
Here are the general steps if you want to be successful in this field:
Education and Training: Formal education in photography can be advantageous, but it's not a mandatory requirement. Training yourself by attending photography workshops, online courses, or even self-learning through photography books can give you the necessary skills. Learning about different camera settings and understanding how to use them in various lighting and weather conditions is crucial.
Practice: Try to capture as many sports events as you can. Practicing at local sports events can help you understand the nuances of capturing action shots and working under pressure.
Networking: Building connections with other photographers and professionals in the field can open up opportunities for you. Joining local photography clubs and online communities can help.
Portfolio: Compile your best work in a portfolio. This will showcase your style and abilities to potential clients or employers.
Internship or Apprenticeship: Working under a seasoned sports photographer can provide invaluable experience and insights. You can also apply to some of the bigger agencies such as Getty Images for internships and jobs.
Learn to be patient: Whilst you might think it is all about watching sports and taking photos you can spend hours just spent sitting trying to get that special shot.
You may also be interested to read our article on how to become a photojournalist
Famous Sports Photographers?
Famous sports photographers include Neil Leifer, Walter Iooss Jr., and Aaron Chang. Their work has graced the covers of magazines like Sports Illustrated and they have captured iconic moments in sports history. Studying their work can provide inspiration and valuable lessons in the art of sports photography.
Final Thoughts
The importance of a good lens in sports photography cannot be overstated. A quality lens can make the difference between an average shot and an extraordinary one. It allows for the precise capturing of fast-paced action, offering clarity, sharpness, and the ability to handle a variety of lighting conditions. Whether you're an amateur or a professional, investing in a good lens is critical to achieving success in the field of sports photography