Struggling to find motivation for your landscape photography?
Always wondering how that photo was taken?
I've been a landscape best landscape photography for almost 10 years and even now I'm still learning the art.
For me, the best way I find inspiration is via YouTube. If I want to learn a new technique or I need motivation to get outside I'll spend hours watching landscape photographers on YouTube.
From vlogging to in depth tutorials, here are my top 10 landscape photographers on YouTube and if you have any other recommendations, feel free to leave a comment in the section below.
1. Thomas Heaton
Now I may be slightly biased here as I've been following Thomas for a few years. However, when I discovered his channel I watched all his past videos in one evening! When it comes to storytelling and teaching photography, Thomas' videos are first class. With over 300,000+ subscribers and over 23 million views, Thomas is one of the biggest photographers on YouTube.
2. Peter McKinnon
Peter isn't solely a landscape photographer, he spends most of his time outside in Canada photographing the Rocky Mountains. The Toronto based photographer reached his first million subscribers in 9 months and now has over 2.8 million subscribers. The amount of effort and attention Peter puts in his vlogs make him one of my favourite Filmmakers.
3. Sean Tucker
Sean is a photographer from London and has been lucky to work in over 20 countries. Not a regular uploader to YouTube, however what Sean lacks in numbers he makes up for in quality. Sean famously says "I'm more interested in the 'why' of photography than in the 'how'".
4. Andy Mumford 
Lisbon based professional landscape and travel photographer, Andy Mumford, has been a photographer for over 10 years and regularly runs one-one workshops. Andy's channel includes reviews, tutorials and general travel related videos.
5. Simon Baxter
Specialising in woodland photography, Simon is a professional landscape photographer from North Yorkshire. He is fairly new to YouTube but his videos are amazing and include his trusted Labradoodle.
6. Julian Elliott
Julian is a professional landscape and travel photographer based in the Loire Valley and is a regular contributor to Getty Images. His videos are a behind the scenes look at what it takes to be a professional photographer. In addition, Julian runs workshops in many countries which you can find on his website.
7. Andrew Marr
Australian based photographer Andrew Marr teaches a variety of techniques from seascape, astronomy, travel, adventure and street photography, all of which will help you improve your skills.
8. Alyn Wallace
Welsh photographer Alyn is a well-known astronomy photographer and time-lapse photographer from the Brecon Beacons National Park. Alyn has won many awards for his night time photographs and is extremely knowledgeable in his craft.
9. Nick Page
Nick runs "the landscape photography podcast" and specialises in amazing seascapes. He also vlogs his journey for 'The perfect light' in his YouTube channel.
10. Michael Breitung
German based photographer teaches many techniques on post processing for landscape photos. He caters for photographers of all levels and is an up and coming photographer in the YouTube community.
11. Ben Horne
I have to include a large format photographer in here and so I've included Ben Horne. American vlogger was YouTube's first and longest active landscape photographer. He has been filming his trips for over 9 years and focuses less on the technical side and more on the shooting experience.
Use these vloggers for future reference if you're struggling to find inspiration for your next adventure. If you know of any other artists or yourself own a YouTube channel, please leave a comment in the section below!
Thank you for reading this article, if you have any other ideas please leave a comment below and I'll add them to the list!
If you're studying photography I highly recommend you check our worksheets on Photography Analysis.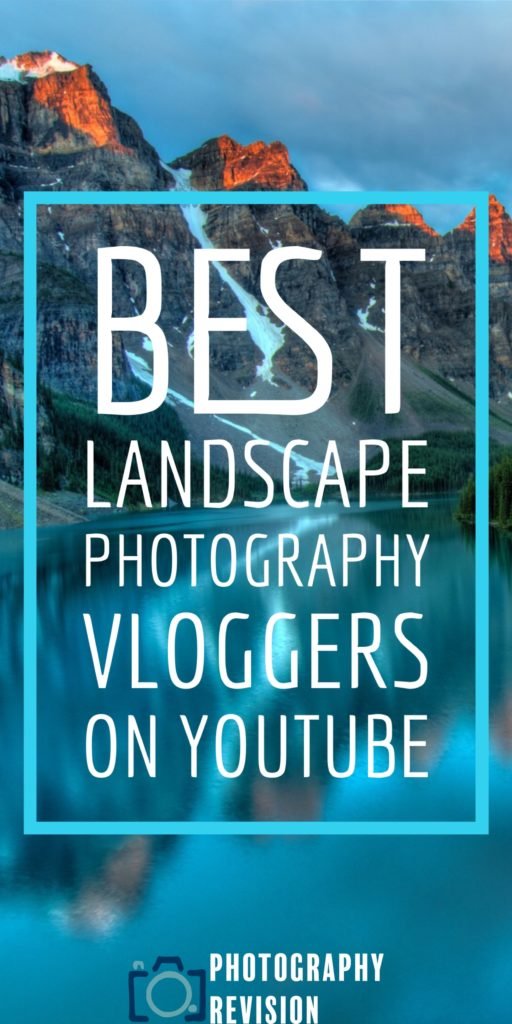 Included in these worksheets are, 3 pages of Photography Keywords and Terms, The Photography Analysis Worksheet and examples of me analysing my own work.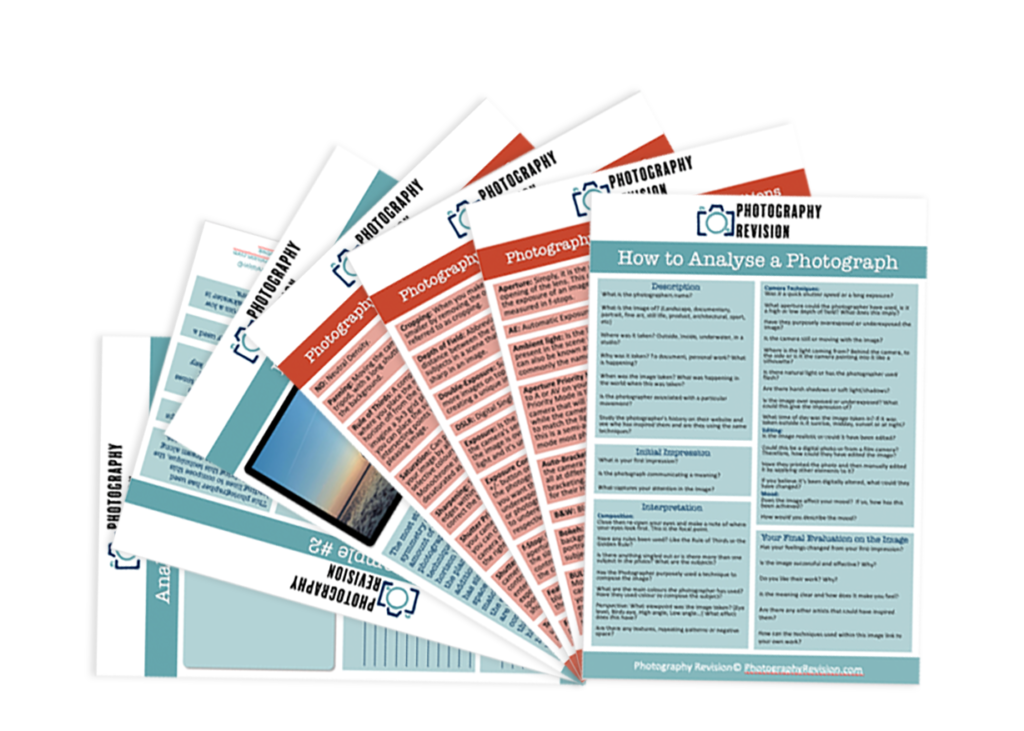 Thanks again and if you enjoyed reading it please share and even pin it to your Pinterest wall!